Top 8 Cheap Offshore Hosting Providers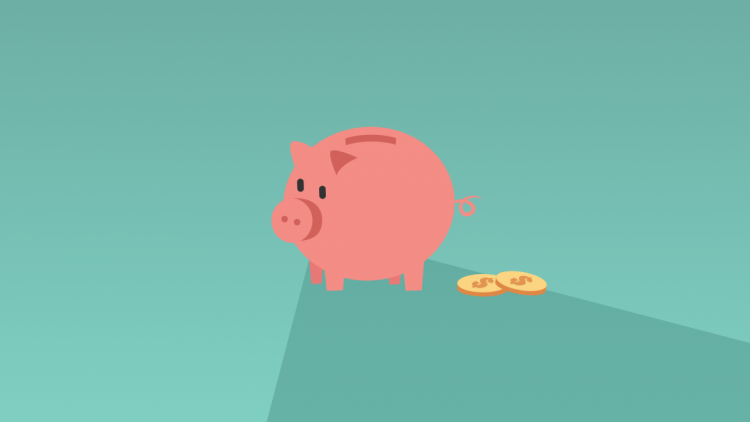 This article will list the 8 cheapest hosting providers that are currently on the Internet.
Setting up a website that might land you in some minor legal troubles with in your own country?
Things like DMCA takedown notices, unwanted tracking and other abuses can force people to turn to offshore hosting. But that doesn't mean you need to a pay a significant portion of your monthly online budget for a hosting package.
Yep, with offshore hosting you will find some of the most cost-effective hosting providers in the world.
In short, offshore hosting is a hosting alternative where the host's servers are physically located outside of your own country, and are therefore not bound to the restrictive U.S. and U.K. laws.
Why Choose Cheap Offshore Hosting?
A good example of why a country's citizens, no matter the country, choose offshore hosting will vary from person to person. Here are a few examples: Companies in the US, UK and other developed nations might turn to offshore hosting in developing nations for better connectivity and a better acceptability policy.
On the flip-side, companies and individuals in developing countries are more likely to choose a hosting provider in the US or UK for a higher degree of security and reliability.
A more specific example is Asia. In Asia, most countries ban the use and promotion of Poker and casino games. If an Asian consumer wants to setup a website related to gambling, they're forced to seek offshore hosting in Europe.
Anonymity is another major reason to opt for cheap offshore hosting. Just because you want anonymous hosting doesn't make you a criminal. It means you want privacy and less regulation. No matter the nature of your online business, you want to be protected to the fullest.
But with all this said, switching to offshore hosting doesn't mean you need to pay an arm and a leg. Want your next host to ignore those pestering DMCA takedown requests? Thinking about starting a website in the torrent, gambling, movie/TV-show streaming or hacking niche?
You're in the right place. Here's a list of the top ten cheapest offshore hosting providers on the market, ranked by the lowest monthly price plan costs with quality in mind.
Nr. 8 – RackNation.cr ($6.99)

About Rack Nation:
With local data centers co-located in Puerto Rico and offices in San Jose, California, and 13 years total networking experience, Rack Nation offers everything from shared SSD hosting to dedicated servers and more. Rack Nation thus comes in at number eight on the list of cheapest offshore web hosting.
Offshore Hosting Costs:
Their starter hosting plan comes in at $6.99 per month, or $70.00 annually. But, because the starter plan comes with only 5GB disk space, the more active webmaster would be better off selecting their business hosting plan, costing $10.00 a month and including 15GB SSD storage and allowing five additional domains. Their Costa Rica-based dedicated servers range from $90.00 at 8GB of RAM to 245GB of RAM at a cost of $245.00 a month.
Final Remarks:
Because of RackNation.cr's U.S. office locations, and due to the fact that Puerto Rico is technically a US territory, don't expect every website or topic to be completely bulletproof. Solid security measures and cheap hosting is what earn Rack Nation the number eight spot.
Nr. 7 – AlibabaHost.com ($6.99)

About AlibabaHost.com:
Alibaba Host was created in 2008 and is based in Bangalore, India. Their data centers are scattered throughout four countries: Netherlands, Switzerland, Sweden and Romania. Users are able to choose where they want their servers located, which is always convenient.
Offshore Hosting Costs:
Their HDD shared hosting plans include Basic, Premium and Pro. Costs are $6.99, $8.99, $12.99, and come with 20GB, 40GB and 60GB of storage, respectively. Their VPS are also fairly cost-effective, starting at $10 a month.
Final Remarks:
The thing I don't like about Alibaba Host's offshore hosting plans is that the maximum number of websites you can build is six, which is with the Pro plan, while the lowest websites allowed is two. This is substantially lower than most other offshore hosting providers, where you're able to have more domains at a cheaper price.
Nr. 6 – ShineServers.com ($6.08)

About Shine Servers:
Shine Servers LLP was formed in 2010 in New Delhi, India. They boast a strong customer service presence and manage their own servers in India, so no worrying about dealing with resellers here.
Offshore Hosting Costs:
Their shared hosting, the 'Baby' plan, starts at $6.09 a month with 3 additional add-on domains, 10GB SSD storage, and an advertised 1TB of allowed bandwidth. The next plan price levels charge $9.14 and $12.19 per month, which include 15GB and 25GB SSD storage and an advertised 3TB and 10TB bandwidth. Their dedicated server hosting costs range from $68 to $170 a month.
Final Remarks:
Although India traffic can be seen as spam, it's not as big a culprit as the traffic that flows from countries like China and Russia. Overall their Baby shared hosting plan is a good value buy. They also have a good standing with current customers. Shine Servers is a good consideration for European users.
Nr. 5 – BlueAngelHost.com ($5.95)

About BlueAngelHost.com:
Blue Angel Host was created in 2010 with a main office based in Dubai, U.A.E, and data centers utilized in Netherlands, Russia, and a primary center in Bulgaria. Obviously, the highest quality choice out of the three would be the datacenter in Netherlands, that is if you live in Europe or the U.S. and want the clearest connections.
Offshore Hosting Costs:
BlueAngelHost.com's offshore hosting plans range from $5.95 a month to $10.95 a month, equipped with 10GB, 20GB, and eventually unlimited storage space, which seems unlikely. The $5.99 plan allows 20 additional hosted domains, which is a pretty large number for such a cheap price.
Final Remarks:
They make it apparent that they ignore DMCA requests, which is what you want from a cheap offshore hosting provider, but the only thing I have against BlueAngelHost is complaints about mediocre customer service. Other than that, Blue Angel Host is a cost-effective alternative to the more restrictive local hosts.
Nr. 4 – UnderHost.com ($5.00)


About UnderHost.com:
What began in 2007 as an email hosting company quickly turned into an employee owned offshore hosting company with over 6,000 global clients and state-of-the-art data centers in: Canada, U.S., U.K., Hong Kong, Singapore, Lithuania, Romania and the Netherlands.
Offshore Hosting Costs:
The cost of Under Host's four monthly price plans for offshore hosting are: $5.00, $10.00, $15.00 and $30.00. If you do go with Under Host as a cheaper hosting alternative, don't choose their most expensive plan, called the Offshore Share plan, which costs $30.00 a month and only allows 10GB of HDD storage with limited bandwidth. If you're hunting for value, select the smallest package, which allows three total domains and 1GB storage. This is still low disk space, but for the beginner who wants something cheap, it's a nice alternative.
Final Remarks:
Under Host has plenty of offshore dedicated server options for the heavy user or small companies, ranging in price from $99 to $658 per month. UnderHost.com is a large company who has been in the offshore hosting business for nearly a decade, their prices are fair enough to earn them the number five spot.
Nr. 3 – Host4Offshore.com ($4.99)

About Host4Offshore.com:
Host4Offshore.com started in 2011 as a Bangladeshi web hosting company with a single data center location in the Netherlands. Today, they operate under 7 different data centers in 5 countries: Netherlands, U.S., Luxembourg, Turkey and Russia. Quick growth typically indicates happy customers.
Offshore Hosting Costs:
Costs vary between $2.99 to $8.99, with a storage range from 5GB to 20GB. The $4.99 Personal Plan with 10GB HDD storage is the best value buy. This is one of the cheaper web host's out there, even their reseller hosting doesn't pass the $30.00 mark. The downside to Host4Offshore's hosting plans is that there aren't many wildly appealing features to their packages, except the fact their top two packages come with unlimited MySQL
Final Remarks:
Host4Offshore claims that they have a "flexible DMCA policy," which likely means they are forced to take action on some DMCA complaints. Also, they don't offer Bitcoin as a payment option, so if you're seeking full and complete anonymity, Host4Offshore isn't the wisest choice, but overall it's a cheap, reliable offshore web hosting company with solid plan options that gets the job done.
Nr. 2 – InterNoc24.com (€4.99) – ($5.65)

About InterNoc24.com:
Internoc24 began in 2007 and now works in over 50 locations around the world serving 1,200 clients. Their data centers for the offshore plans include locations in Netherlands, Iceland, Sweden, Romania, Turkey and Russia, with their main office based in Estonia.
Offshore Hosting Costs:
The prices for each plan will vary with each server location. Netherlands and Sweden-based servers appear to be the cheapest offshore option, costing only €4.99 ($5.65) a month and going up to €15.99 ($18.00) per month.
The downside is the allowed storage space for the Netherlands offshore Starter Plan only allows up to 2GB storage a month, while the priciest Netherlands plan that comes in at $18.00 a month and only allows up to 10GB. Domains are priced fairly low, with an annual .com domain subscription only costing €14.99 ($16.98) a year.
Final Remarks:
Technically you can find better value elsewhere as far as cheap offshore hosting goes, but InterNoc24 is an effective alternative for smaller website builders looking for plenty of server location options to choose from. The cheap domains are another positive benefit to using InterNoc24.com.
Nr. 1 – AbeloHost.com (€3.99) – ($4.45)

About AbeloHost.com:
Established in 2012 in Dronten, Netherlands, AbeloHost.com has quickly become a trusted, highly secure option for cheap offshore web hosting.
Their shared hosting puts the user in complete control by utilizing the latest state-of-the-art SSD, making for crisp load speeds and practically zero downtime. With a Total Data Privacy policy that goes unmatched, they guarantee complete anonymity and take safeguarded precautions to protect your private information inside their Tier 3 data center, located just a few miles away from bustling Amsterdam. The best part is that they fully ignore DMCA.
Offshore Hosting Costs:
AbeloHost's SSD shared hosting prices are as follows: €3.99 ($4.50), €7.99 ($9.00), €14.99 ($16.99), and €26.99 ($30.00).
For the Pro v1 plan, €3.99 ($4.50), users are allowed 10GB per month with a maximum five additional domains. This is more than enough storage for only a handful of websites. SSD storage doubles for each Pro v plan: 10GB, 20GB, 40GB, and 80GB respectively. $30.00 a month for 80GB of storage is a great value pick.
Final Remarks:
Their offshore hosting is cheap, secure, reliable, comes with a timely and helpful customer service team, and they offer plenty of additional services like DDoS protection and high quality server collocation.
It's hard to find any negative reviews about this money-saving offshore hosting provider, and we couldn't recommend AbeloHost.com enough.
You've just read: Top 8 Cheap Offshore Hosting Providers