10 Most Affordable Content Writing Services
Once you start a business, you quickly have to learn all about SEO and inbound marketing, and that's the moment when you realize that you need consistent, good content. Now you've spent some time searching, and you realized that affordable content writing is something extremely rare? We know, and that's exactly why we have compiled this list for you.
You're here, so we're guessing that you already know that marketing has changed beyond recognition over the years. If you're looking to bring in as much traffic as possible from Google and through social media, you need to create and distribute interesting content constantly.
Want the best, but can't afford it
When you want amazing content, and you're ready to pay top buck for it, you have no problem finding it. But, when you can't afford the services of top content writers and companies, you have to face the facts and start looking for more affordable options.
It's not easy to find cheap content writing that also fits your needs, but don't worry, there are so many content creation services out there that you don't have to worry as long as there are writers looking to get paid for their work.
But beware
Unfortunately, the internet is full of all kinds of things, so you never know what you're getting for your money. When you have a limited budget, this can be a bit tricky, as it just might happen that you waste all the money you have on a scam artist or an overpriced garbage-quality freelancer.
There are a bunch of writers trying to scam businesses and a whole load of businesses that try to scam writers. One way to ensure safe collaboration is contracts. Don't shy away from legal documents, they are there to make sure you'll get what you're paying for in the time span that you agreed upon. Just make sure you read what you're signing.
Start small, be safe
When you're looking for a new service or a new writer for your content, start as small as possible. Send one assignment. This way, you'll see if the content they provide is up to your standards, if it is plagiarized, and if they are able to meet your deadlines and follow instructions. When you start small, you can afford to try out several services or writers, and then you can pick the one you want to continue working with.
So, with all of this in mind, we looked to find cheapest content writing, and here are the results of our search:
1. GoSuperb
GoSuperb is climbing pretty quickly among content providers, thanks to their high-quality content that comes with interesting policies such as unlimited revisions, and a money-back guarantee if you find even one grammatical error in their content. Their team consists exclusively of in-house writers, and everything those writers produce is polished by their editorial team, so grammatical mistakes, filler content and over-generalizations are not something you need to worry about with them. This service specializes in product description, website content, SEO content, press releases, copywriting, blog writing, review writing and articles.
Pricing: $0,015 per word
Location: New York, New York
GoSuperb focuses on delivering high quality at very affordable rates. With them, you don't have to worry that writing will be stiff, choppy or nonsensical since they insist on great writers who are rigorously handpicked. If you visit their website, you'll be able to see a sample of every type of content that they're offering. This way, you can make an informed decision.
2. Natasha Nixon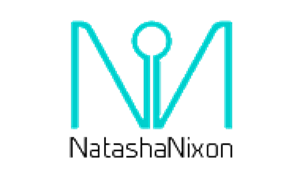 When you aGoSuperb focuses on delivering high quality at very affordable rates. With them, you don't have to worry that writing will be stiff, choppy or nonsensical since they insist on great writers who are rigorously handpicked. If you visit their website, you'll be able to see a sample of every type of content that they're offering. This way, you can make an informed decision.
re looking for quality that comes with a guarantee, you can freely come here and relax. Every writer employed here is an experienced English native, and all they deliver is high-quality SEO content. You don't have to worry about grammar mistakes, strange sentences, and error-ridden spelling. Their Search Engine Optimization is based on up to date info, and it's ready to rank as soon as you get it. This company is completely customer-oriented, and they have faith in the service they provide, as their motto is "Say hello to the last writer you'll ever need". Their goal is to provide well-written content as quickly as possible, you even have the option of 24hour expedited delivery – it charges extra, but it's worth it if you're in a rush.
Once you visit their website, you'll see a 1-Step Checkout. All you need to do is select the service you need, the word count that you're looking for, and the article topic – and voila! You can see exactly how much this might cost you.
Pricing: $0,015 per word
Location: /
Natasha Nixon is a company that guarantees quality at low prices. You don't have to worry about the inconsistency that comes with freelancing platforms. You don't have to worry about the quality and style of the content you're paying for, as samples of their work are out in the open for everyone to see. You just have to decide if you like it enough to pay for it.
3. Zerys

Zerys is a company that believes that search and social media have changed marketing rules forever and that every company needs extraordinary content in order to get clicked, ranked and shared. They have over 60,000 writers who are placed in three tiers – 3 stars, 4 stars, and 5 stars. When your budget is limited, and you have no plan, Zerys is prepared to help with their team of marketers that will make a plan for you, find a perfect writer, edit the material, publish and promote it. They require no long-term commitment, you can pay month-to-month and cancel whenever you want.
Pricing: $0,01 per word (3-star writers) up to $0.5 per word (5-star writers)
Location: Chardon, Ohio
Zerys guarantees quality and professional writers who can deliver your custom samples in a matter of hours. They focus on respecting deadlines, and you only pay for the content you approve. You submit a content order, and writers apply. You choose a writer with the star rating that agrees with your budget and this content mill will take care of the rest, as their system will not allow for articles that did not pass Copyscape to be sent to clients. All you have to review then is the content itself.
4. HireWriters
HireWriters is a website that offers the services of thousands of freelance writers, at prices that are among the lowest online. They offer website content, article writing and rewriting, as well as proofreading at extremely affordable prices. This is exactly what placed them on our list, although their prices are what instantly triggers quality concerns. If you are uncertain about the quality, you can always opt for writers who are not beginners. At HireWriters, freelancers are placed based on their skill level, and that is what the price depends on. Skill levels that you can choose from are beginner, general, skilled and expert.
Pricing: $1.85 per 150 words (0.012 per word for beginner writers) up to $7 per 150 words (0.046 per word for expert writers)
Location: /
HireWriters' low prices are what made them successful, not their top-of-the-class writers, so we cannot say that this concern is unfounded. Even though they claim that they have thousands of native English writers, the truth is that the bulk of their writers is non-native. Still, if you are not satisfied with the quality of the content you received, you can reject it and don't have to pay for it. While this approach is definitely good for clients, the same can't be said about the writers.
5. iWriter

When your budget is limited, this is the place you want to come to. iWriter is a large freelance platform that currently has over 870.000 writers, and over 6 million articles written. Here you can order almost every type of content – eBooks, blog posts, articles written from scratch, article rewrites, and press releases. Their way of controlling the quality of content that you order is simple. Freelancers are placed in four quality tiers based on reviews they received from their clients. Tiers are standard, premium, elite and elite plus – and how much you pay is based on writers' tier. As a client, you can always ask for a rewrite, and if you're not satisfied with the content you received, you can reject it.
Pricing: $1.25 per 150 words (0,008 per word for standard tier) up to $11.50 per 150 words (0,076 per word for elite plus)
Location: Ohio
As every freelance platform, iWriter also tries to deliver a certain level of quality. It seems that sometimes this isn't possible, as users have complained about freelancers' occasional inability to follow instructions and respect deadlines, spun content and poor grammar. Although we have to say, this problem does not occur often, so you can still give iWriter a shot.  
6. ContentMart

ContentMart is an Indian freelance content mill, and they have tens of thousands of writers ready to write any content that you need, from blogs, articles, press releases, to product reviews. Now, since this is an Indian website, you can tell that most of their writers are not English natives. Still, you interact with the writer you choose directly, and they will provide detailed background info in order to show you who you're dealing with. As almost every other service on this list, they also rank their writers. You can choose between standard, experienced, verified and hand picked authors.
Pricing: $0.006 per word (2-star writers) up to 0.07 per word (5-star writers)
Location: Haryana, India
ContentMart is pretty simple to use, the platform even guarantees that every writer has at least basic knowledge of SEO. You don't have to pay for an article until you're satisfied, but there's a reason for that, as many clients of theirs claim that they had to send articles for numerous rewrites. 90% of their writers are Indian, so errors are to be expected. As such, if you do opt for this platform, you have to be prepared to wait a bit longer for the content to be publishable. When you factor in the price, this is still a pretty good deal.
7. The Article Factory

The Article Factory guarantees to deliver real results for your business at competitive prices – this is what makes them stand out among thousands of others. Their name is not undeserved, as they deliver most articles within 24 hours, their prices are among lowest in the industry, and they give a money-back guarantee. They stand behind the work they do, and if an article doesn't pass Copyscape, you get another one for free. And, if you are curious about the quality of their writing, you can simply check their website, and take a look at their samples.
Pricing: $0.002 per word
Location: /
If you are trying to get most for your money, this is a great option, especially if you need large amounts of SEO optimized content. So, if your budget is tight, and you want to achieve the most with it, you should consider The Article Factory.
8. CrowdContent

CrowdContent is another freelancer marketplace, but they pride themselves on perfect service. They have thousands of native English writers at their disposal, and the clients are the ones determining the quality of those writers. They have a star rating system based on the writers' skill level, and it is determined based on client reviews. Quality ranges from 1 to 4 stars – entry level, freelance, professional, and expert. They offer blog posts, website content, eBooks, press releases, and newsletters.
Pricing: $0.022 per word (1-star writers) up to $0.12 per word (4-star writers)
Location: Victoria, BC, Canada
Crowdcontent is really making an effort to satisfy their clients. Their writers have to pass a rigorous application process, they have to be speedy and reliable, and the job is not done until you are completely satisfied.
9. Godot Content Writing

Godot Content Writing is another Indian company, but they come with a long list of satisfied customers. They offer articles, copywriting, eBook writing, blog posts and whitepapers. On top of that, they can help you with social media, content marketing and SEO. They do not claim that all of their writers are native English speakers, but they do claim that all of them are post-graduates and graduates in different fields, such as mass communication, English literature, journalism, business administration, marketing, technology and finance. Their services come in two tiers – standard and enterprise.
Pricing: $0.016 per word (standard quality) up to $0.132 per word (enterprise)
Locations: Karnataka, India
Godot has a simple goal, to become the biggest global content solutions company, and to offer the latest and widest range of content services for all media. If you check them out, you will notice that only article and blog post writing is cheap here, but it's still great, as those articles are SEO friendly, original, and the quality is beyond reproach.
10. TextBroker

TextBroker offers quality content writing services with competitive prices, so you don't have to worry that you'll end up broke if you opt for their services. Their authors are tested and ranked based on their skill levels. You can choose writers with 2,3,4 or 5 stars, and of course, that choice will affect the price. Their system enables you to create a perfectly detailed order, to ensure minimal corrections.
Pricing: $0.013 per word (2-star writer) up to $0.72 per word (5-star writer)
Locations: Nevada, New York, Germany
TextBroker is extremely customer oriented. If you make a bigger order, they will offer you a representative to handle all the details, and delegate work. Also, they will offer to upload and format the content in the backend of your website. You do pay extra for it, but they do everything – even obtaining images for the posts. The only downside to this service is that clients say that their system is a bit more complicated than others.
When you are trying to find a perfect match for yourself, your company and your budget, bear in mind that affordable content writing doesn't have to be bad. You don't have to pay insane amounts of money in order to get fast, creative, interesting and engaging content, you just need to check the services from our list. Good luck!